10 Biggest Ranches for Sale in America
As we head into the heat of the summer season, here's Land.com's quarterly snapshot of the biggest ranches for sale throughout the United States. In addition to a combined acreage of over a million acres, this collection of ranches and farmland represents the sprawling and monumental diversity of land for sale across the country!
---
10. 60,000 Acres
60,171+/- acres within 26 Ranch, Nevada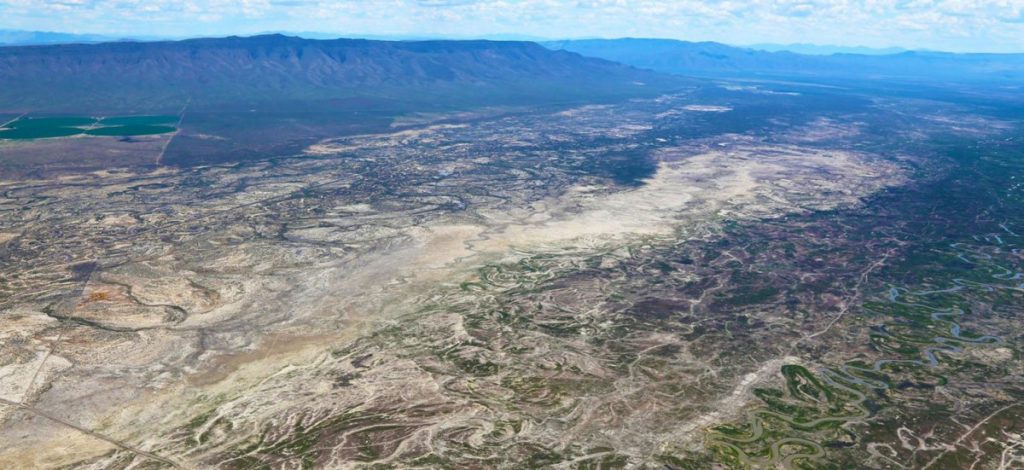 60,171 deeded acres of New Nevada Lands are positioned within the perimeter of 26 Ranch. Currently leased by 26 Ranch and spanning across Humboldt, Lander and Euerka Counties, these fee owned acres are ideal for grazing land. 26 Ranch is one of the state's oldest, as well as largest, ranching operations.
---
9. 61,497 Acres
Cable Creek Ranch, Oregon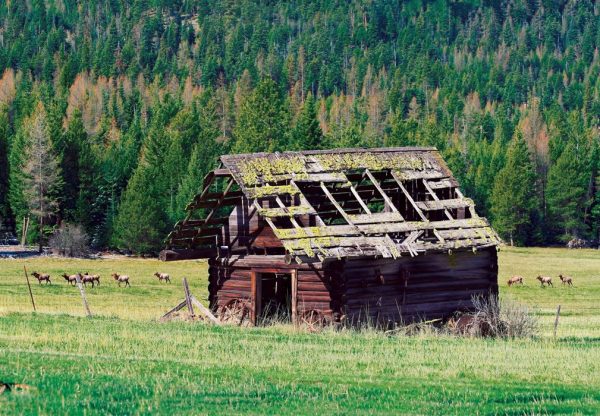 This deeded 34,497+/- acre working cattle ranch is nestled in the Blue Mountain Range of Northeast Oregon. In addition to the  27,000+/- acre forest service grazing allotment, the 61,497-acre operation has historically maintained 500 mother cows, 1,500 yearlings, 300 feedlot and 450 bred heifers annually.  Bordered on two sides by National forest, the ranch is non-contiguous by design. This ranch is undoubtedly affected by the warm Pacific storms that march up the Columbia River Gorge. This provides a much longer growing season than most of Eastern Oregon as well as other areas of the country.
---
8. 64,809 Acres
Mesa Vista Ranch, Texas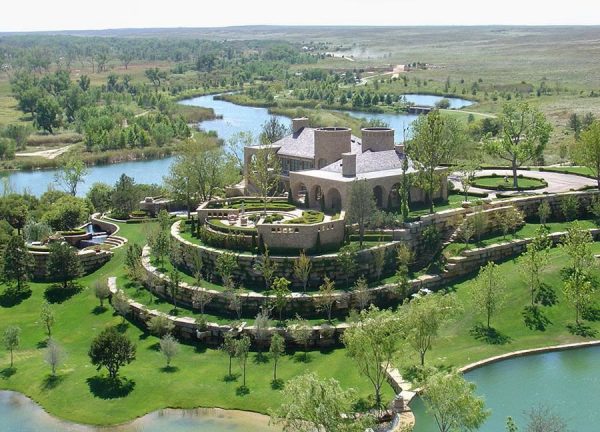 Famed oil tycoon and businessman T. Boone Pickens listed his longtime Texas Panhandle ranch for sale in December 2017. The ranch occupies a 100-square-mile swath in Roberts County that includes about 25 miles of Canadian River frontage. Pickens assembled Mesa Vista Ranch over the course of almost a half-century since his first acquisition of 2,900 acres along the south side of the river in 1971.
---
7. 69,550 Acres
 Marton Ranch, Wyoming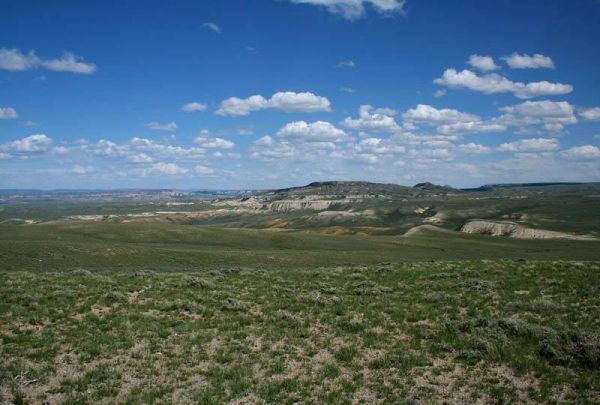 Marton Ranch is a resource-rich working livestock ranch that includes eight miles of North Platte River frontage, as well as numerous creeks, wells, springs and reservoirs spread throughout the well-watered property. The North Platte's tailwater section below Grey Reef Reservoir is considered one of the best wild-trout fisheries in Wyoming, as well as being home to a healthy number of trophy rainbow and brown trout. Rising from an elevation of 5,300 feet along the Platte River to 7,500 feet near Bear Mountain, the habitat here is ideal for livestock grazing as well as robust populations of pronghorn antelopes, mule deer, elk, upland game birds, not to mention incredible waterfowl hunting along the river's grassy shores.
---
6. 69,823 Acres
Rimrock Ranch, New Mexico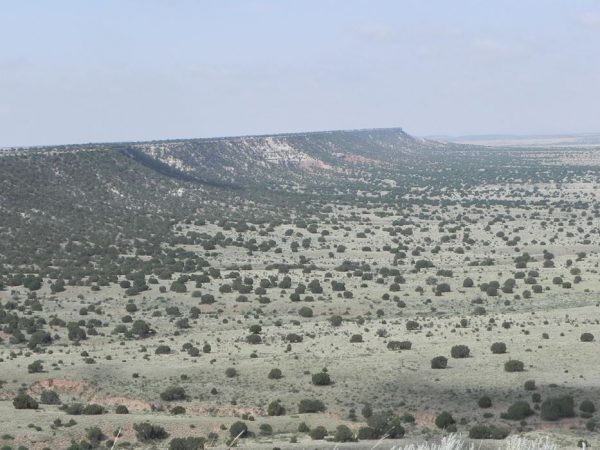 This old reputation ranch, steeped in New Mexico history, is on the market for a buyer who wants the best of everything, especially scenery, hunting, grazing, infrastructure and water distribution. The ranch is the headwaters of the Alamogordo Creek. This is what gives rise to the large caprocks on three sides of the ranch. It is comprised of approximately 30-percent top mesa country and 70-percent bottom valley area. Rimrock Ranch is a livestock ranch and has been operated in this fashion for many years.
---
5. 94,289 Acres
O X Ranch, Arizona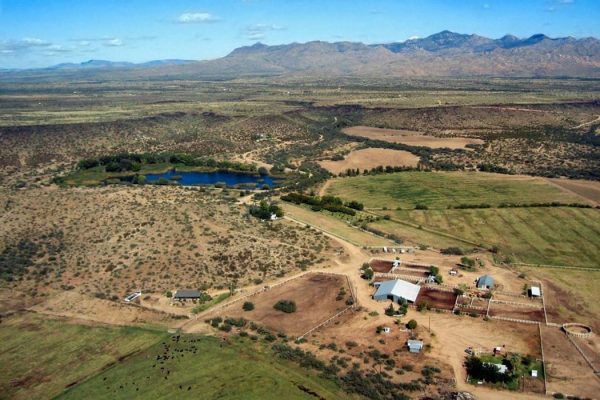 The O X Ranch is a beautiful desert ranch, highly improved for an efficient livestock operation. The headquarters is situated in a lush valley surrounded by desert mountains. This ranch is uniquely located close to the cowboy atmosphere of Wickenburg, Arizona. Wickenburg has all the amenities of a small town and is isolated enough for the quiet enjoyment of the desert scenery. The combination of range land and irrigated pastures allows great flexibility for a cattle or horse operation. Furthermore, the headquarters site has been studied as an ideal location for a resort operation utilizing the vast expanse of the ranch property for recreation, scientific studies and horse and cattle experiences.
---
4. 98,424 Acres
Continental Divide Ranch, Wyoming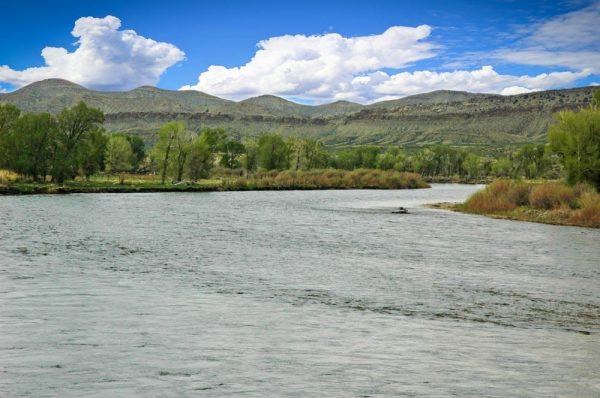 Relisted for sale by Mirr Ranch Group on March 15, 2018, the Continental Divide Ranch is an outstanding large working ranch. It is located in south-central Wyoming near the town of Rawlins. Situated along the North Platte River and Haystack Mountain Range. The ranch totals approximately 98,424 acres and offers diversity. It features irrigated hay meadows along the North Platte River coupled with pockets of pine including aspen draws in the Haystack Mountains. There is approximately five miles of river frontage along the famed North Platte River, as a result,  providing excellent fishing and riparian habitat for wildlife, along with a significant irrigation source for productive hay ground.
---
3. 126,000 Acres
IX Ranch, Montana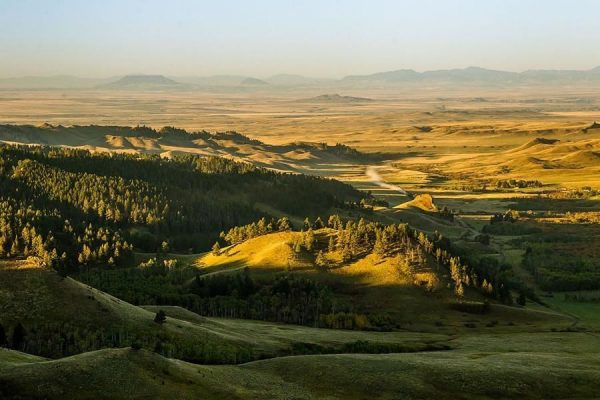 Set in the rolling prairie land of north-central Montana, IX Ranch is a true legacy ranch. It has only has two owners in its 128-year history. Currently owned and operated through three generations of the same family, the Roths, IX Ranch runs over 4,000 head of feeder cattle, as well as a smaller horse-breeding program for use working the cattle and occasional recreational programs. Given its enviable location in the foothills of the Bear Paw Mountains and adjacent to the protected lands of Upper Missouri River Breaks National Monument, hunting opportunities at this stellar Western ranch include elk, and mule deer in addition to whitetail deer, antelope, mountain lion and five species of upland birds.
---
2. 169,658 Acres
La Cienga Ranch, Arizona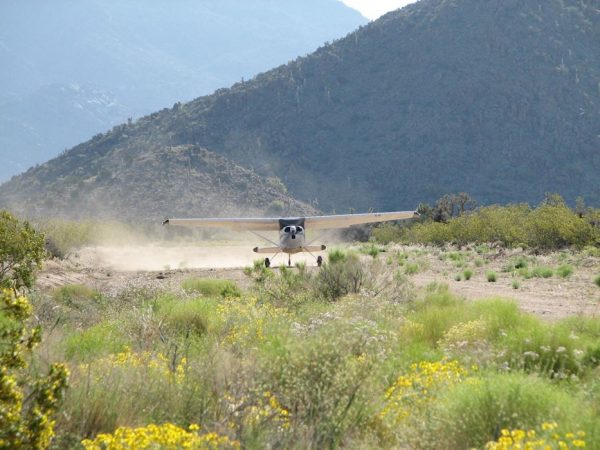 This working cattle ranch is located where the Mohave and Sonoran deserts converge; and where grass, browse and succulents abound. It has excellent water as well as year-round feed. Not to mention, tastefully updated headquarters situated in the foothills of the Hualapai Mountains. The terrain consists of open flat desert areas in the lower country. It transitions to rolling hills and mountains with elevations ranging from just below 2,000 feet to just over 7,200 feet on Pine Mountain. The ranch has scenic mountain as well as desert views. It also contains an array of wildlife including deer, jackrabbits, lion, coyotes, quail and javelina.
---
1. 256,000 Acres
Turkey Track Ranch, New Mexico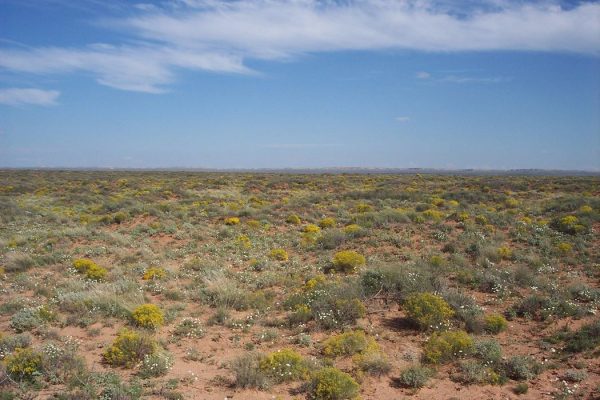 Listed for sale in February 2017, this is a first-time offering for an historic cattle ranch that has been under the same family ownership since 1947. The expanse of the ranch extends into three southeastern New Mexico counties from the Pecos River Valley in Chaves and Eddy counties, east to the "Caprock Escarpment" in Lea County. The acreage includes 36,582 deeded acres, 49,433 NM State Lease acres as well as 169,926 Federal BLM Lease acres. One of the last remaining large cattle operations in southern New Mexico, Turkey Track Ranch's year-round cattle operation has traditionally been a cow/calf operation with calves born in the spring and weaned in the fall.
---
Article Courtesy of Land.com
10 Biggest Ranches for Sale in America