Even your furry friends can support our local small businesses. Check out these Boerne Area Pet Stores.
---
Fetch & Friskers Barkery and Bow-tique
701 S Main Street, Boerne, TX 78006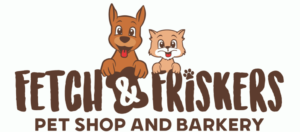 This one-of-a-kind store carries a wide variety of merchandise not otherwise locally carried including custom bedding and carriers, dog and cat dishes for Hill Country decor, leashes, collars, as well as toys perfect for any kind of chewer. You'll also find 5-star pet foods. Each brand is carefully chosen by their team to ensure to best nutrition for pets.  Their chews are USA and Canadian sourced and never from China. Browse through their extensive line of high-end dog couture.  There are instant ID tags, custom gift baskets & gift cards, sympathy gifts, and human gifts including t-shirts, coffee mugs, artwork, jewelry, and more. Don't forget to stop at the "Barkery" counter to check out their freshly baked, all-natural, human-grade treats. They can also make your furry friend a custom cake for any occasion!
---
Red Crest Pet Shop
319 N Main Street, Boerne, TX 78006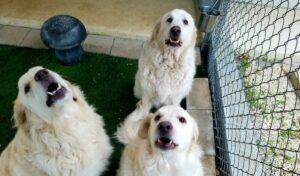 Welcome to Red Crest Pet Shop, a Boerne tradition for over 30 years! Whether you have a pet that barks, purrs swims, or slithers- they have all you need to make that extra member of your family happy and healthy.
Whether you've been a loyal customer for years or just moved to the area, the staff [and big white dogs] will always greet you with a smile. No question is too strange, and no problem too small. They are all here to help to the best of our abilities.
Here you'll find a vast array of high-quality dog and cat foods, various fresh and saltwater fish, a large assortment of different reptiles, a room full of cute, furry animals– and much much more!
Located in the heart of Boerne, they are open every day and always willing to help- so go check them out!
---
Pet's Barn
214 W Bandera Road, Boerne, TX 78006

Established in 1947 as Valley Feed and Supply, Inc., Pet's Barn is an El Paso, Texas-based pet supply factory and retailer. Locally owned and operated, Pet's Barn is committed to providing Pet Supplies, Dog Food, and Pet Treats. They felt so strongly about quality products and fair prices that we bought the factory and moved it to Texas