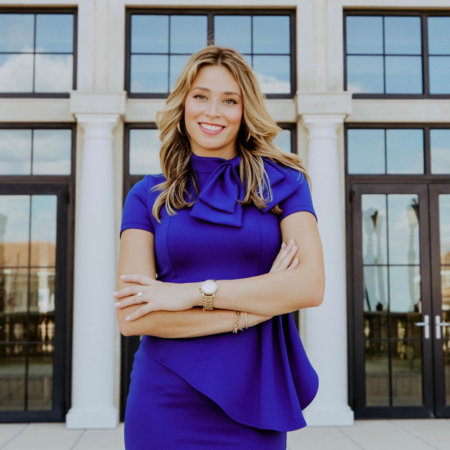 Amanda was born in Folsom, California, and moved to Boerne in 2006 making Texas her beloved home. Amanda graduated from Boerne-Samuel V. Champion High School and was heavily involved in all the areas of the Hill Country & surrounding areas of San Antonio. In 2015, Amanda met Holden Hamilton and now the couple is happily engaged. Amanda's parents, Alma and Dr. David Hastings, along with many others in Amanda's life, have modeled how to come from contribution, make others feel appreciated, and treat everyone with respect.
Amanda is a graduate of Texas A&M University. While living in College Station, she earned her Bachelor of Science degree in Psychology. This course of study was perfect for her long-term goals in life. She learned to understand and appreciate human behavior, ultimately making it fundamental to build and maintain strong relationships. Amanda recognizes the importance of interpersonal skills, and most importantly that the purpose is to positively affect the quality of others' lives. All these skills and techniques are part of Amanda's character and allow her to truly serve others. Amanda is extremely hardworking, caring, driven, intelligent, reliable, trustworthy, and will bring all these attributes to the real estate industry. Amanda's goal is to have clients' dreams come true and assist their journey in finding the perfect piece of real estate. Whether it's your first home, rental property, or your forever home Amanda is the one you want in your corner.
Amanda will bring expertise to the Boehm Team and make sure the clients are always the priority. Amanda is more than happy to help with anything needed and looks forward to being your real estate agent!
"Success is no accident. It is hard work, perseverance, learning, studying, sacrifice, and most of all, love of what you are doing or learning to do" – Pele