3 Reasons to Talk to Your Real Estate Pro Today
1. Get the Scoop on Your Market
National stats provide an overall view, but a professional real estate agent has in-depth data on your local market.
2. The True Value of Your Home
We have the expertise to give you an accurate assessment of your home's value along with tips to help you get top dollar.
3. Your Real Estate Questions
We are here for any of your questions or to connect you with a great mortgage professional.
Why There's No Residential Housing Crash Coming
American's Home Equity: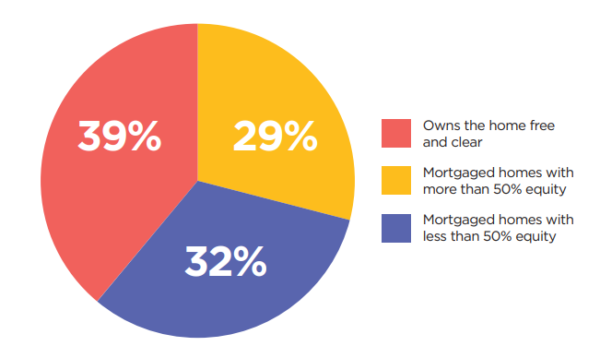 ---
Thinking About Selling?
Profile of a Seller
75% have sold a home before.
They've lived in their home for a median of 10 years.
Their property remained on the market for 18 days (75% sold in 30 days or less).
83% are detached sing-family homes.
Why Are They Selling
Desire to move closer to family and friends: 21%
Moving due to retirement: 11%
Neighborhood becoming less desirable: 11%
Home too small: 10%
Change in family situation: 9%
"This nation is standing on the front doorstep of the largest wave of home-buying demand in U.S history." – David Stevens, Former President /CEO, Mortgage Banker's Association. 
---
3 Reasons to Talk to Your Real Estate Pro Today