DIY End of Year Teacher Gifts
With school coming to an end, it's time to start thinking about end of year teacher gifts. Instead of scrambling around last-minute to find the perfect gift, here are some meaningful DIY gifts that the kids can help you put together.
---
"Relax in the Sun"
It's time for our teachers to have some relax time! Fill a cute beverage dispenser with travel size items and yummy snacks and drinks for the perfect gift to help teachers start their summer!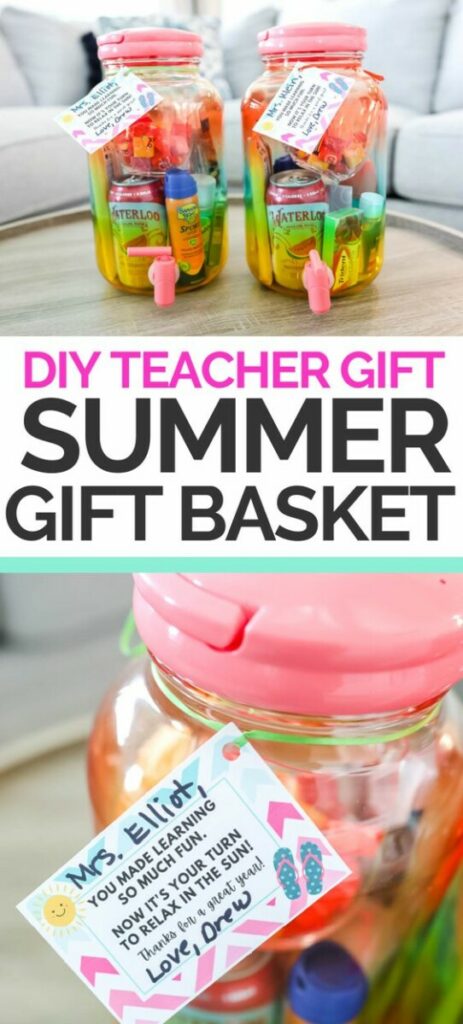 ---
"Schools Out, Summer's Here"
This fun idea comes from Jessica on the "Sisters, What!" blog. She had the idea to take a rolled up beach towel, a magazine or book and some yummy treats and tie them all up in some ribbon. This is the perfect gift for teachers ready for the summer (which is every teacher!).

---
"Hands Down"
Possibly the easiest gift ever, this "Hands Down" teacer gift comes from Jamie at the "Eighteen25" blog. Buy some hand soap and download, print and tie the cute gift tag around the the soap with some twine. Make this gift even cuter by putting two soaps in a soap caddy!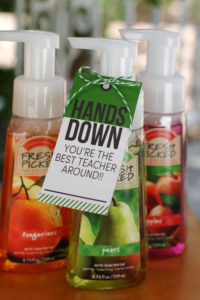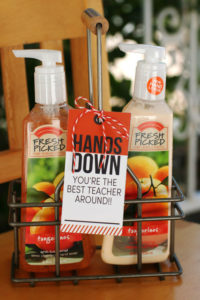 ---
"Toe-Tally Awesome Teacher"
For this gift you will need some nail polish, manicure/pedicure basics like nail files and toe separators. Put your polish and manicure accessories in a clear plastic bag with a gift card of choice. Tie the bag with some bright ribbon, attach your gift tag and you've got the perfect gift!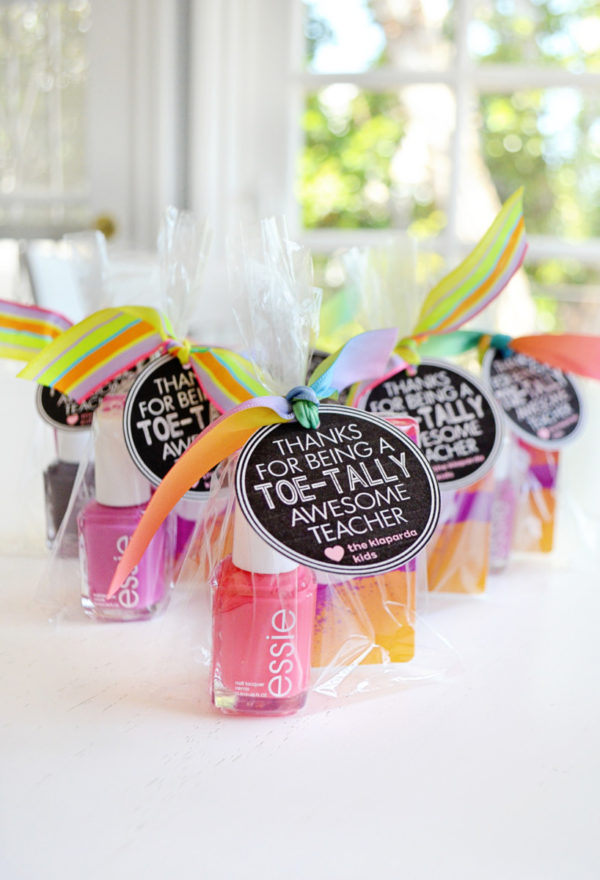 ---
"Thanks for Helping Us Shine"
It's no secret that teachers can ALWAYS use more school supplies. Buy some sanitizing wipes and print off the cute gift tag from the "It's Always Autumn" blog. Tape the gift tag to the top of the wipes and you've got an easy and practical gift your teachers will definitely use.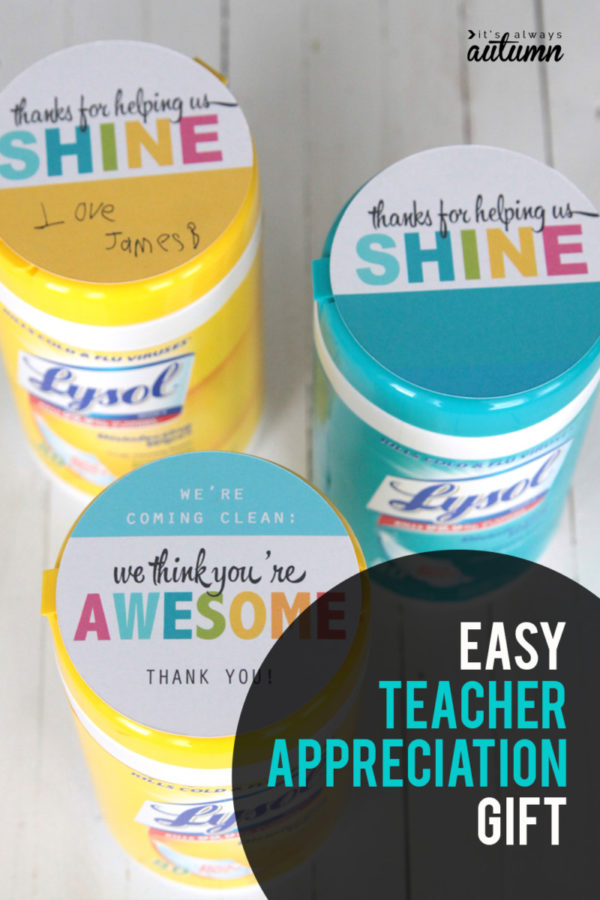 ---
DIY End of Year Teacher Gifts