Have Some Water Fun this Summer
One of the essentials of Summer in Texas is knowing where the best spots to take a dip and cool off are.  Here are some of the best places to beat the heat this Summer.
1. Tubing 
It's no secret that the Hill Country has the best tubing around. Head to New Braunfels for a float down the beautiful Comal and Guadalupe Rivers. Visit TubeNewBraunfels.com for information about tube rentals, rules and policies.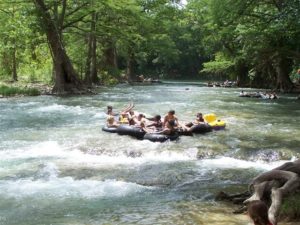 ---
3. Lakes
Boerne City Lake
"Boerne City Lake Park provides a wonderful recreation area for swimming, fishing and non-motorized boating. The park has picnic areas with grills next to the lake, a boat ramp and parking lot, courtesy dock, fishing pier, volleyball court, covered pavilion, playground, butterfly garden, bird observation blind, restrooms and a Frisbee golf course. Boerne City Lake is about 189 acres. Check out Hill Country Paddle Sports and Boerne Tarzan Boat for additional fun on the water!" – Visit Boerne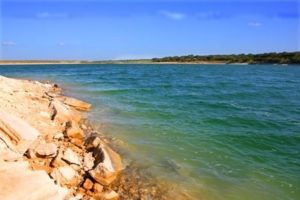 Medina Lake
Located in Bandera and Medina Counties, Medina lake is a popular spot for motorized water sports and fishing. Keep in mind there is no public access to Medina Lake. There are, however, a few privately owned places that will charge a small fee to park and drop a boat in. Visit Texas Parks and Wildlife website for more information about fishing and lake access points.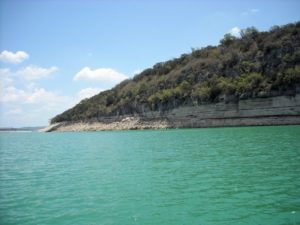 ---
2. Swimming Holes 
Jacob's Well
Located in Wimberly, Jacob's Well is a natural, spring-fed swimming hole. The opening of the well is approximately 12 feet wide, and 35 feet deep. You will need to make reservation on order to swim, so plan in advance! Visit the Hays County website for more information.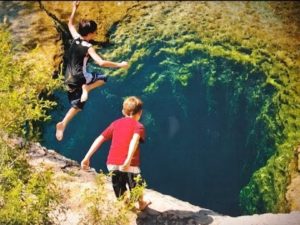 Hamilton Pool
Located between Johnson City and Austin, Hamilton Creek spills out over limestone outcroppings to create a 50 foot waterfall as it plunges into the head of a steep box canyon. The waterfall never completely dries up, but in dry times it does slow to a trickle. However, the pool's water level stays pretty constant, even during periods of drought.  During the spring season, water temperatures can drop as low as 50 degrees!
Reservation are required to swim and there is a $15 entry fee on a per car basis, so make sure you plan ahead! Visit the Travis County Parks website for more information.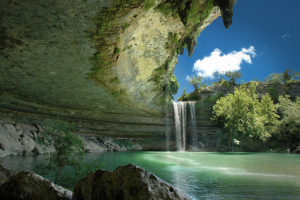 ---
4. Guadalupe River
With four miles of river frontage, the Guadalupe River takes center stage at the park. Step away from the river to find the more peaceful areas. On the river, you can swim, fish, tube and canoe. While on land, you can camp, hike, ride mountain bikes or horses, picnic, geocache, and bird watch. We loan fishing gear for use in the park.
There is  a $7 entrance fee for adults, and children under the age of 12 get in free. Visit the Guadalupe State Park website for more information.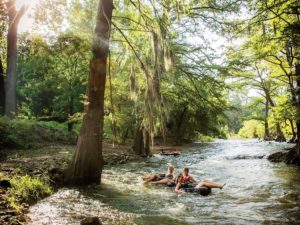 ---
5. Parks
Son's Island
Son's Island is an actual hidden island located in Seguin, Texas! Here you can rent lakeside cabanas by the day, go kayaking, paddleboarding, or stay overnight in an all-inclusive tent camping setup!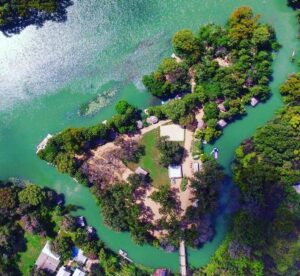 ---
Schlitterbahn Waterpark New Braunfels
"Schlitterbahn New Braunfels is the original water park resort. Deep in the heart of central Texas, Schlitterbahn grew out of the spring fed river and German heritage of the Hill Country. With an eclectic resort, and two distinct waterpark experiences with 51 attractions over 70 acres, it's easy to see why New Braunfels is Schlitterbahn's flagship location."
Visit the Schlitterbahn Website for more information about tickets and attractions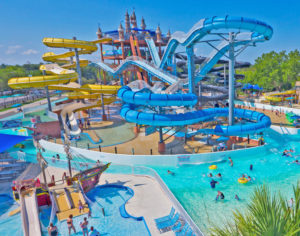 6. Splash Town
Splash Town San Antonio offers 20 acres of landscaped acres of water fun! With over 50 rides and attractions, covered picnic areas, "dive-in movies" and much more, it'a easy to see why Splash Town is a local favorite!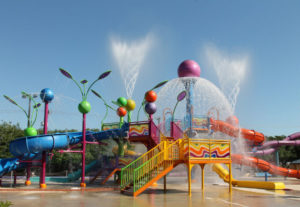 ---
Have Some Water Fun this Summer