How to Get the Country's Favorite National Parks to Yourself this Summer
America's favorite national parks are popular with good reason. But there are ways to enjoy stunners like Grand Canyon, Glacier and Great Smoky national parks without the crowds. Find out how here.
---
How to Get the Country's Favorite National Parks to Yourself this Summer
The National Park System's crown jewels hold their title for good reasons. Dramatic landscapes, pristine ecosystems, epic wildlife and iconic vistas, to name but a few.
Based on 2017 NPS visitor statistics, below are the ten most visited national parks in the country, with most visits typically occurring during the summer months between May and September. Of course, parks like Great Smoky Mountains National Park and Grand Canyon National Park stay busy throughout the year based on seasonal highlights such as fall colors and milder temps, respectively.
Great Smoky Mountains National Park | 11,388,893 visitors
Grand Canyon National Park | 6,254,238 visitors
Zion National Park | 4,504,812 visitors
Rocky Mountain National Park | 4,437,215 visitors
Yosemite National Park | 4,336,890 visitors
Yellowstone National Park | 4,116,524 visitors
Acadia National Park | 3,509,271 visitors
Olympic National Park | 3,401,966 visitors
Grand Teton National Park | 3,317,000 visitors
Glacier National Park | 3,305,512 visitors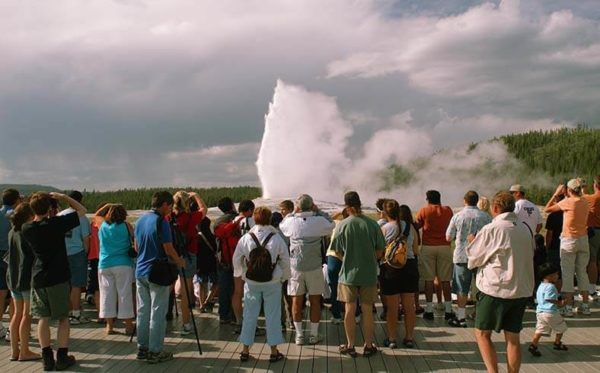 But just because a national park is popular doesn't mean you have to resign yourself to sharing it with selfie-stick-wielding Instagrammers and slow-moving family herds on all of the best trails and viewpoints. It just requires a little more planning and willingness to get off the beaten track—perhaps even getting to another off-the-beaten park that will give you the scenery and wilderness you crave, with the solitude to boot!
In this respect, delving into the available NPS visitor stats is instructive, with a number of lesser-known but no less-worthy crown jewels lurking enticingly off the radar.
Craving the craggy, ocean-swept beauty of Maine's Acadia National Park? Isle Royale National Park is a car-free wilderness deep in Lake Superior that's only accessible by boat. It gets less than 1 percent of Acadia's shoreline-loving crowds. Paddle in blissful solitude among over 450 islands and overnight at over 30 campgrounds, some of which are accessible only by kayak or canoe. Then spare a thought for your fellow Acadia park-trippers stuck in gridlock on the Maine favorite's Park Loop Road.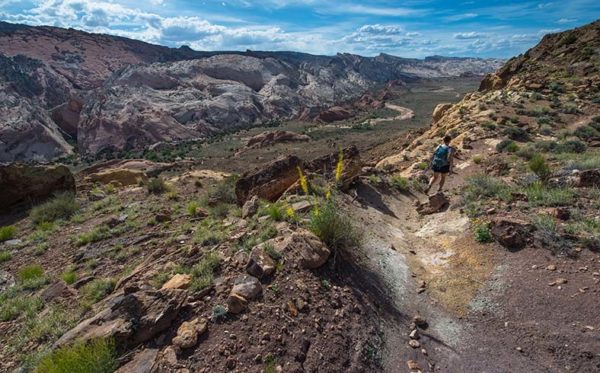 Likewise, desert stunners like Zion and Bryce pull in the numbers based on their relative accessibility to the Interstate connecting Salt Lake City with Vegas, but budget some additional gas to go the extra mile east to other Utah parks like Canyonlands and Capitol Reef (and Arches, of course, which gets busy for good reason—it's breathtaking). Enjoy those similar ancient canyon views, hoodoos and hikes, plus outdoor adventures including rock climbing and mountain biking, but with fewer crowds. Capitol Reef pulls in around half the annual visits of its red-rock cousin Bryce National Park, while Canyonlands sees less than 750,000 annual visits.
Glacier National Park's ice fields may be retreating, but its popularity peaked in 2017 with over three million visitors. There is, of course, plenty of space in which to escape the crowds in this stunning million-acre masterpiece. (the fifth-biggest national park in the Lower 48). Plan your visit around backcountry hikes that will get you into the high country and off the lakeside roadways and trails.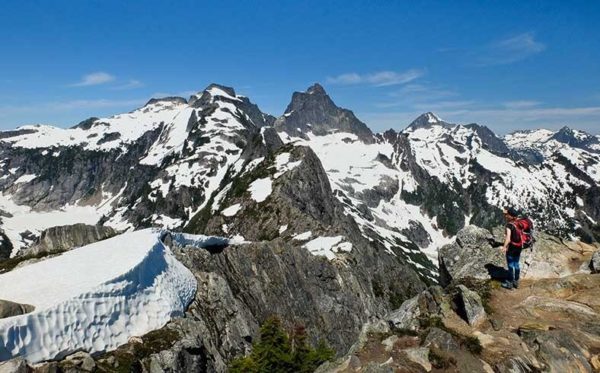 Need an alternative landscape to Glacier's alpine beauty? Washington state's North Cascades National Park regularly records some of the lowest visitor numbers of any National Park Service unit. clocking a meager 30,326 visits in 2017, this despite its relative proximity to the Seattle metropolitan area and a diverse ecosystem that's earned the 684,237-acre park recognition as the "American Alps."
Likewise, scenic understudies like California's Lassen Volcanic National Park or Kings Canyon National Park can ably stand in for the seasonal crowds at Yellowstone's geothermal ponds or Ansel Adams' favorite towering granite cliffs, respectively.
Other parks, like Grand Canyon National Park, just need a perspective shift. Hit the North Rim over the South Rim and you'll rid yourself of the day-tripping hordes at Grand Canyon Village and on the clogged trails along the Kaibab Rim. Better yet, plan ahead and drop into the canyon for a day or overnight hike for the solitude you crave in one of the world's most dramatic and magical landscapes).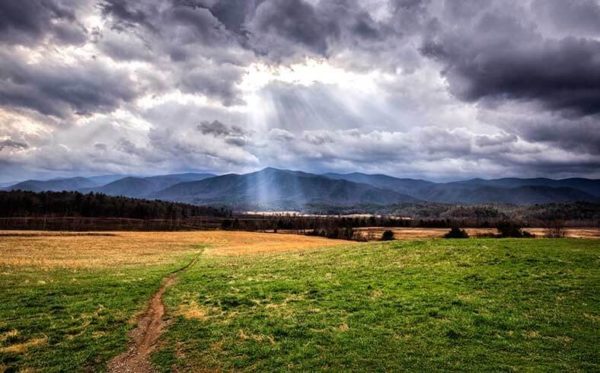 We're not going to say that Great Smoky Mountains National Park will ever be anything but popular given it's within a day's drive of millions of urban-dwelling Americans. In addition it covers some of the few high places of anywhere in the American South.  Even this 800-square-mile crown jewel has its pockets of solitude. Take in beautiful Cades Cove by bike instead of car or push yourself up the challenging Mt. Cammerer trail. The reward is views with fewer of the crowds who only get a few feet away from the lower-elevation trailheads.
Still not convinced that there's quietude to be found amidst America's most splendid landscapes? You're in luck. The United States' vast network of publicly protected lands extends to 193 million acres of National Forest Service lands. These lands are publicly accessible BLM wilderness areas and countless spectacular state parks, many of which sit adjacent or near to those same coastlines, mountain ridges, desert canyons and prairies of our favorite national parks.
So what are you waiting for? Go explore!
---
Article Courtesy of Lands.com
How to Get the Country's Favorite National Parks to Yourself this Summer