Spring 2018 Texas Land & Lifestyle Trends
Land Magazine's snapshot of what's trending in Texas land industry and lifestyle.
1. A Taste of Cowboy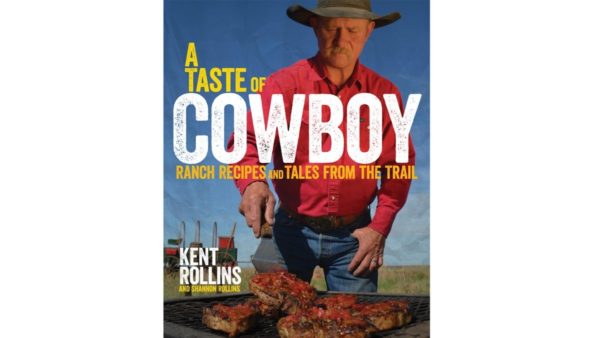 More than just recipes, this cookbook is a step back to a simpler place and a slower pace. Sprinkled throughout are stunning photos of the various ranches Kent and Shannon have cooked on while feeding cowboys during spring and fall gatherings. You'll also find humorous and touching poetry, western and chuck wagon history, cowboy code and traditions—all painted through the vivid stories by Kent and the many characters he's met along the trails. Kent and Shannon continue to cook for cowboys across the Oklahoma, Kansas, New Mexico and Texas areas. Kent has also appeared on numerous Food Network TV shows as well as CBS Sunday Morning and NBC Food Fighters. KentRollins.com/cookbook
2. Cowgirls in Heaven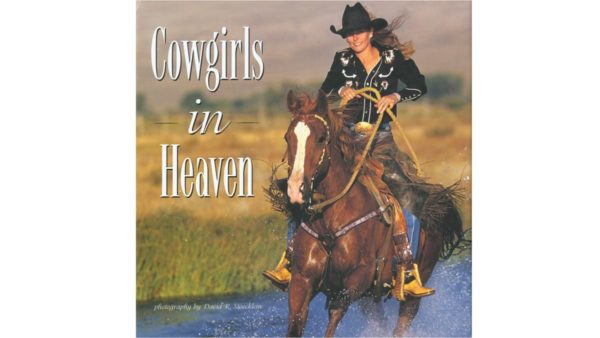 In a follow-up to one of David Stoecklein's most popular coffee-table books, he features the working cowgirls of the West in all their glory. Stoecklein's photographs capture the beauty of these women as well as their grit, whether they are roping, riding or just relaxing. These cowgirls all have a true zest for life and it shows in these portraits. They work hard and they also know how to have a good time. Stoecklein has provided his readers with another glimpse into the rich lives of cowgirls across the West. The powerful presence and confidence of each woman shines through in the pages of this wonderful volume. stoeckleinphotography.com
3. This is Texas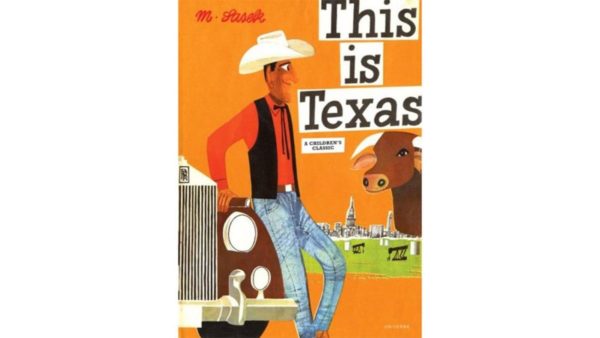 The stylish, charming illustrations, coupled with a witty, playful narrative, make this book a perfect souvenir that will delight both children and their parents. The illustrations have been meticulously preserved, remaining true to his vision more than 40 years later and, where applicable, facts have been updated for the 21st century. In the book, M. Sasek rides high in the saddle, lassoing all the color and colossal span of Texas as he tours the state from Dallas, Houston and Austin to the Alamo. From its cattle, coyotes and cowboys to its oil wells, rodeo and rattlesnakes, everything is bigger in Texas! BarnesandNoble.com
4. Limited Edition Hand-Signed, Hand-Scretched Canvas Prints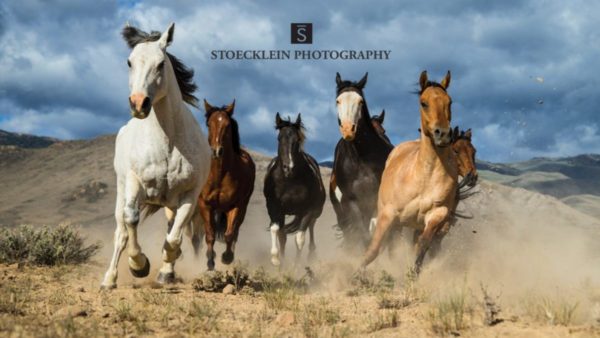 Legendary photographer David R. Stoecklein was one of the most sought-after photographers in the business; he was known as the "Photographer of the American West" and was named "Best Living Photographer" by True West magazine on more than one occasion. David launched his career taking lifestyle shots of skiing, fishing, hiking and biking before he turned his lens on the ranches he was surrounded by, and thus began his life-long quest to document the Spirit of the West. David went on to become one of the accomplished master photographers in Canon's "Explorers of Light" and was regarded as one of the best photographers as well as one of the great preservers of the western way of life. Without a doubt, the most valuable pieces the Stoecklein Collection now offers are the remaining hand signed prints by David. After David's passing in November of 2014, his wife and sons have decided to carry on his legacy by continuing to share his photographs with the world through his collection of photography products. We encourage you to call 208.726.5191 for pricing and information. StoeckleinPhotography.com
5. Horse Blueprint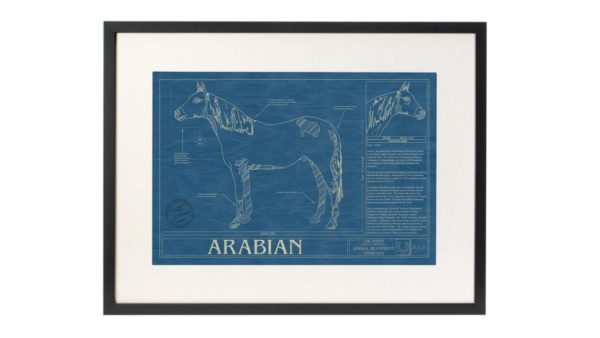 Whether you love Thoroughbreads, or simply adore your Arabian, you can display your devotion and dazzling knowledge of all things equine with this midcentury-inspired blueprint. Along with an illustration of the breed of your choice, this stylish illustration lists "design specs" and fascinating facts pertaining to your breed's origins and its temperament. With a growing list of breeds to choose from, these vintage-looking digital prints make a thoughtful gift for the show jumper, casual rider, dressage devotee or all-around horse enthusiast in your life. UncommonGoods.com
6. The Ranch Boss Cowboy Cauldron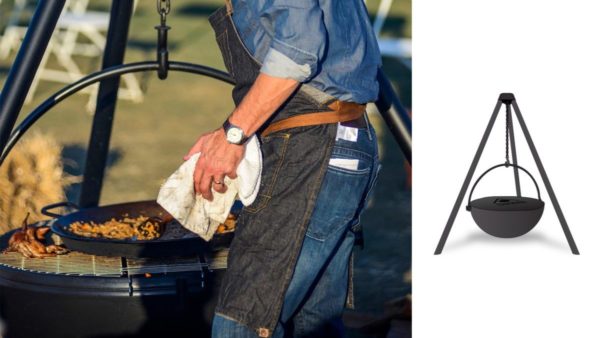 The Ranch Boss is the original, full-sized version of the Cowboy Cauldron. This is the one that all other cauldrons descended from, and the one to buy if your space and lifestyle allow. The stunning yet subtle sense of presence that radiates from the Ranch Boss is difficult to describe and impossible to ignore. For those who want the absolute finest, there simply is nothing else that can compete with the Ranch Boss. This is the one to get if you can. Built with entertaining in mind, the Ranch Boss can burn whole logs, seat large numbers of people and feed throngs. Its size gives tremendous versatility for many kinds of cooking, from rotisserie to dutch oven, and from grilling to the serving as the world's most impressive soup pot. While it is often the central point of resort and lodge settings, it is often found on home patios as a statement of quality and the center of outdoor family life. For the lodge owner or the property owner. cowboycauldron.com
7. Fallon Taylor™ Troxel Helmets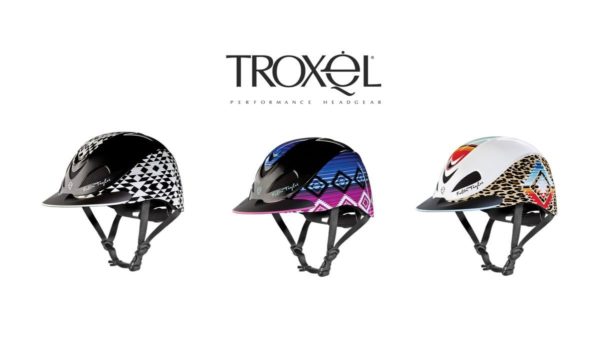 Take a ride on the wild side! Designed with and inspired by World Champion Barrel Racer Fallon Taylor, this helmet fuses fashionable western graphics with an ultralight low profile design. This high-performance helmet pairs large vents for superior ventilation with the DialFit™ comfort system that allows for quick and precise adjustment with one hand. The Fallon Taylor transforms your helmet from a piece of safety equipment to a fashion statement. Available in a variety of patterns. TroxelHelmets.com
8. May Skinner Knife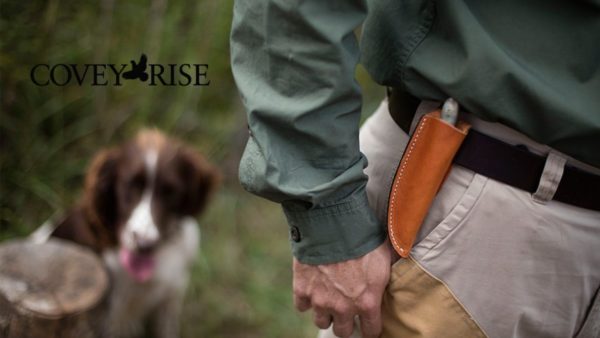 Designed to function as an all-purpose hunting and skinning knife, the May Skinner by Williams Knife Co. is equally useful for everyday chores. Even though this knife is a favorite among those who work with wild game every day, it has also become popular with the public for its basic, multifunctional use. This knife comes shipped with its own leather sheath at no additional cost. Personalized with Covey Rise logo. Shop.CoveyRiseMagazine.com/products
9. The Waxed Cotton Ranch Jacket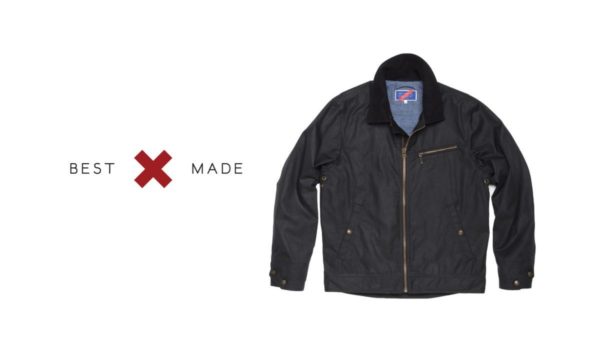 Made in the U.S., the Waxed Cotton Ranch Jacket has a British Millerain waxed cotton shell and cotton lining. It makes for a lightweight transitional jacket that is rain-repellent and wind-breaking. Effective over just a tee or a workshirt when the temperatures drop, the Waxed Cotton Ranch Jacket has bi-swing shoulders for the mobility of all-season activity. BestMadeCo.com 
10. Let'er Buck Cologne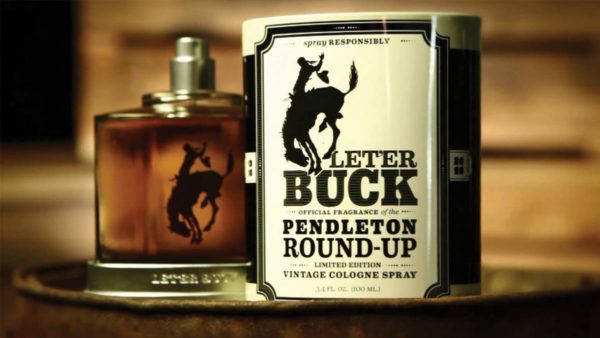 Let'er Buck Cologne is a vintage cologne spray and the official fragrance of the legendary Pendleton Round-Up. The cologne bottle sits in a durable tin base, secured with a tin cap to allow for easy travel. A unique creation combining citrus top notes with alluring spices and warm, soft woods. 
---
Article courtesy of Land.com
Spring 2018 Texas Land & Lifestyle Trends