State Fair of Texas
It's time to start planning your trip to Dallas because the State Fair of Texas starts September 27th and ends October 20th. There are so many fun things that happen during these 23 days and deciding what to do can be overwhelming. Below you will find a handful of events that are popular at the State Fair of Texas.
Fair Favorites
All-Star Dog Stunt Show
The captivating tricks performed by the All-Star Dog Stunt Show you will have to see to believe! All the dogs have been rescued from shelters and trained to showcase their unique talents. From jump roping, to barrel racing, and even juggling, this show is guaranteed to be dog-gone fun.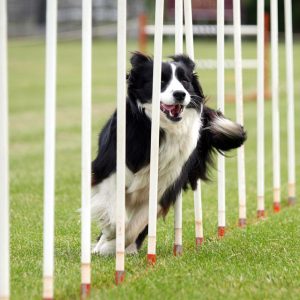 Backyard Circus
Perfect for young fair goers, the Backyard Circus offers the audience a chance to dress up and take part in the show as lion tamers, tight-rope walkers, ballerinas and a host of other circus favorites.
Starlight Parade
Join renowned horseman Jerry Diaz for an intimate presentation displaying the majesty and beauty of the horse.
Pig Races
Who doesn't love a little friendly competition, especially when it involves cute, baby pigs! Go cheer on some piglets as race around the most talked about track at the Texas State Fair!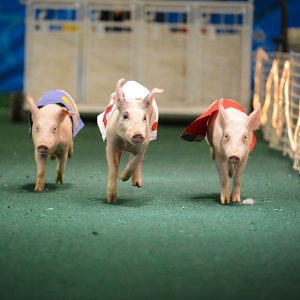 Live Music
The State Fair of Texas will have 5 live music stages, all of which will have some amazing artists. The Chevrolet Main Stage will be featuring acts like Daughtry, Billy Ray Cyrus, Big and Rich, Rick Springfield, as well as Gary P Nunn and more!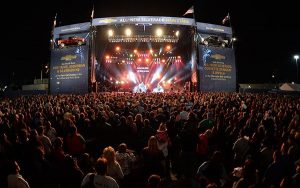 Food
Enjoy some of the most tasty and unique foods at the Texas State Fair. You will be able to find anything from Shrimp bowls to burritos and yummy sweet treats. The 2019 Big Tex Choice award winners are "Ruth's Stuffed Fried Taco Cone", "Big Red Chicken Bread" and the "Fla'Mango Tango", so be on the lookout for those when walking around the fair.
AT&T Red River Showdown
University of Texas vs. University of Oklahoma
Saturday, October 12th, 2019
More than 100,000 people travel to the State Fair for the AT&T Red River Showdown game between the Texas Longhorns and the Oklahoma Sooners. The game, played in Cotton Bowl Stadium since 1929, is an iconic staple of the State Fair.
Game tickets are purchased through each university's athletic office. A ticket to the 2019 Red River Showdown includes admission to the State Fair of Texas on game day – Saturday, October 12, 2019.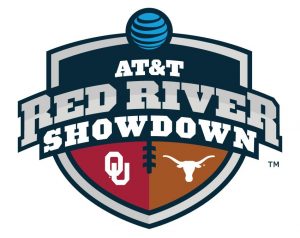 ---
For more information about the State Fair of Texas, click here.