The Village at 32 Herff in Boerne, Texas Adds Three High-end Tenants
The Village at 32 Herff in Boerne, Texas Adds Three High-end Tenants
June 1, 2018
The Village at 32 Herff is Boerne's first Gated, Private Road, Mixed-Use Community.  It is uniquely a true "Live. Work. Play." development.  Located at 32 Herff Road in Boerne, Texas, this Stonehouse Builders project has a mix of seven luxury homes in a gated community, and almost 10,000 square feet of retail/office space.  The architecture will be modern hill country and has set the path for LID (Low Impact Development) in Boerne Texas and Kendall County.
Stonehouse Builders is the builder and developer.  Glen Boehm of The Boehm Team of Keller Williams Boerne is the leasing agent for the commercial portion of the project.  Recently added to the commercial tenant mix is Premier Escape Rooms. This is their first Boerne, Texas location.
Additionally, Glen Boehm of Keller Williams Boerne and Cynthia Lee of Keller Williams City View worked jointly to sign the most recent tenants – DEFINE body & mind and Massage Heights.  DEFINE body & mind (definebody.com) is a Houston-based fitness boutique founded in 2009.  Message Heights is a San Antonio-based massage boutique.  This will also be both tenants' first Boerne location.
According to Glen Boehm, "We are all leased in under 90 days! The remaining space is intended to be the new office for Stonehouse Builders. We believe the uniqueness of the project attracted such high-end tenants. Located in the heart of Boerne, this will truly be one of Boerne's destination locations."
For information regarding the remaining residential locations located the in gated luxury home section, please contact Amy Boehm of The Boehm Team of Keller Williams Boerne.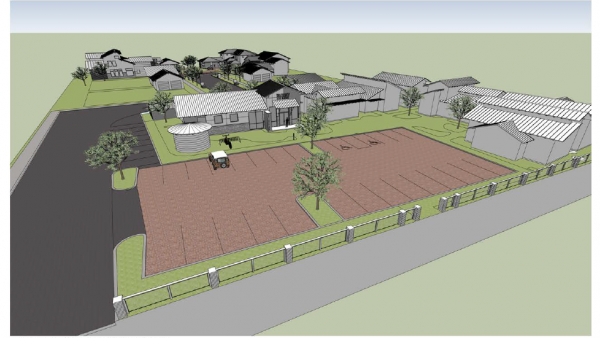 ---
The Village at 32 Herff