3 Ranches for Sale in Kendall County under 1,000 Acres
561 Acres – $3,927,000
243 FM 1888, Blanco, Texas 78606
This fantastic live water property is located in a great area, 10 miles west of Blanco, 20 miles to Fredericksburg, and one hour to both Austin and San Antonio. The ranch has varying topography with cultivatable fields, as well as hills that provide excellent views. There are many great building sites on the property. There is a hunter's cabin, water well, and electricity on the property as well. The ranch is loaded with wild game including white tail deer, axis, fallow, turkey, and some feral hogs.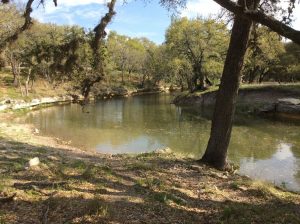 Contact us for more information
---
551 Acres – $3,100,000
Flat Rock Creek Road, Comfort, Texas 78013
Here is an opportunity to own a piece of property that has been in the same family since the 1800's. This ranch is one of the last remaining large parcels of the Hillingdon Ranch, originally spanning 13,000 acres between Comfort and Fredericksburg. Flat Rock Creek along with several other drainages traverse the property and will run water during wet time. Native wildlife on the ranch includes, but is not limited to, whitetail deer, turkey, dove, hogs and varmints. Along with the native wildlife are free roaming exotic species such as Axis, Black Buck Antelope as well as Sika.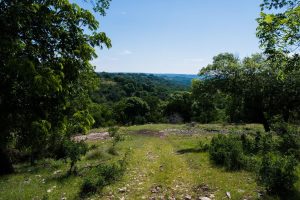 Contact us for more information
---
481 Acres – $4,950,000
812 FM 3351 North, Boerne, Texas 78006
This is a beautifully manicured Hill Country ranch near Kendalia, only 35 miles from San Antonio. The tasteful improvements are move-in ready and the land has been impressively maintained. There are spectacular views and grand oak trees throughout the ranch, plus a great road system is in place making it easy to get around. This would be a great family retreat and/or permanent residence.
The main house has 3 bedrooms, 3 bathrooms, 2 living areas both with fireplaces as well as a spacious kitchen. There are also 2 guest houses on the property. Centered between the living quarters is a refreshing pool with cabana, perfect for entertaining.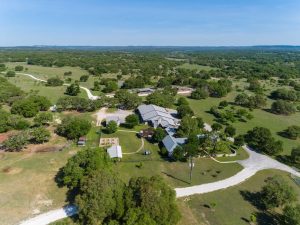 Contact us for more information
---
Top 3 Ranches for Sale in Kendall County under 1,000 Acres