Top 4 Budget-Friendly Rifles for Hunting Predators
Many hunters wouldn't bat an eye at paying $800-$1,500 or more for a rifle, but I am not one of them. If money were no object, you could buy a rifle that costs as much as a good used pickup truck.  My budget isn't unlimited, but I am not interested in a bargain basement rifle that won't have my utmost confidence when I pull the trigger, either. There is a point—a balance of sorts—where the value of the rifle and the quality meet. For most of us working stiffs, that's somewhere around $500 for the right brand and quality.
This is true if we are talking about a favorite deer rifle, or the gun that will be carried around the fields and forests in the pursuit of predators. When I hunt coyotes and fox, my rifle gets banged around in the truck, slid under a fence, laid on the ground, tossed across my back while belly-crawling, and all too often, dropped in the snow. I want a rifle I can use every day while concentrating on hunting, not on avoiding scratches.
There is one excpetion I have made to that price range but you will understand in a moment. These four rifles not only fit the right price, but feature the kind of quality needed for everyday use and a high degree of confidence in the accuracy and reliability of the gun. They are each available in at least two of the three main calibers most varmint hunters are looking for: .223, .22-250 and .243 so here goes.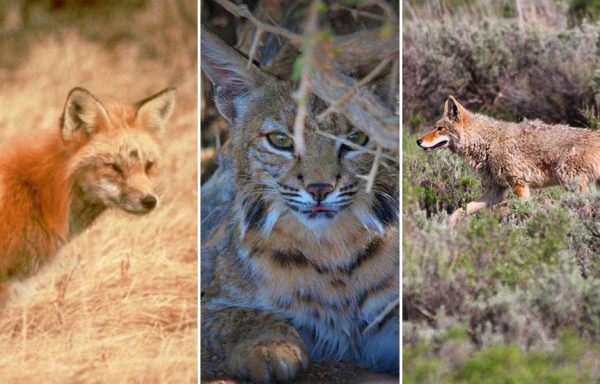 The 700 series by Remington has had a long reputation for reliability and accuracy and this model continues that tradition. At $500, it's a great balance between quality and price. It features a synthetic stock sports with ventilated, beavertail forend for enhanced grip, reduced weight and increased heat dissipation. The box magazine offers the opportunity for quick reloads (I like to carry a spare loaded magazine in my pocket for quick follow up shots.) It's a bolt action with an adjustable trigger.

At $450, this gun is loaded with features. With the crisp-breaking Ruger Marksman Adjustable trigger that offers a customizable pull between 3 and 5 pounds. It also features an integral bedding block system that locks the receiver and free-floats the barrel for exceptional accuracy. Three-lug bolt has a 70° throw that provides easy scope clearance, while the full-diameter body and dual-cocking cams offer smooth cycling straight from the shoulder. Heavy-tapered, threaded barrel is cold hammer-forged for precise rifling that enhances accuracy, durability and easy cleaning. Lightweight, ergonomic composite stock includes serrations for sure handling in any weather. Butt pad absorbs shock for maximum recoil reduction. Rotary magazine fits flush with the stock.

This gun is on sale at Cabela's for $550, so I broke my own $500 rule, but I did so because this gun comes mounted with a Factory bore-sighted Nikon 3-9X40 scope which makes it a great package price. The synthetic stock comes in either Mossy Oak Brush Camo or Realtree XP with a matte-blued finish barrel and action. The AccuTrigger is adjustable from 1-1/2 to 5 lbs. The Nikon scope has the BDC Active Target Reticle that's ready to line up a kill shot. This gun also features a medium contour barrel and detachable box magazine. Savage is well known for good reliability at an entry level price point, and this rifle offers the perfect package for the hunter who wants to get into varmint hunting at the right place and the time is now at this price. Also comes in Mossy Oak or Realtree camo.

Yes, a second rifle by Savage. This one comes in at only $420, The best value of the four, and you can choose your own scope options depending on your budget or favorites. This gun also features the, adjustable AccuTrigger, plus button rifling and free-floating barrel; they're not only durable and super-accurate, they are also easy to clean. The carbon-steel barrel and receiver feature a matte blued finish and pillar bedding black synthetic stock. Different rates of twist stabilize heavier bullets on long-range shots. It's pre-drilled and tapped for scope mounts. Also includes an internal box magazine, oversized bolt handle, cut checkering, swivel studs and recoil pad.
These are not the only options, of course, but these four choices are perfect for everyday rifles that offer the varmint hunter a great combination of value and quality. You can rely on any one of them to deliver a bullet in the right place in any weather conditions. And at under $500 you won't hesitate to take them off the rack and go hunting with them at any time.
---
Article Courtesy of Land.com
Top 4 Budget-Friendly Rifles for Hunting Predators