Wines and Natural Wines in Texas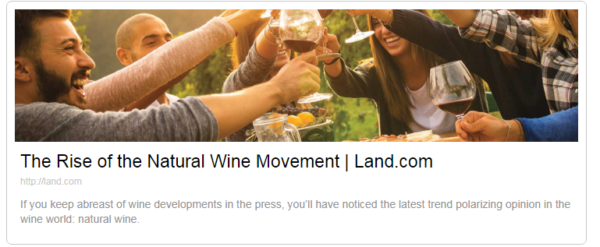 Did you know Texas is the site of the first vineyard established in North America by Franciscan priests circa 1662? Credit here goes to the Texas Wine & Grape Growers Association (TWGGA). As a Texas Farm & Ranch Broker, this debate is interesting to me. Many of my clients are looking for that perfect piece of recreational land to make lasting memories – hunting, fishing, hiking, relaxing, etc. Most of them tell me that just to be able to get out of the noise and hectic schedule is important to them.
There are also a number of my clients who are interested in agriculture – animals, hay, crops…especially grapes. Yes…Grapes! According to the TWGGA, the Texas Hill Country is home to over 9 million acres of land dedicated to this industry. This makes the area the second largest certified Viticultural Area in America! With a state wide economic impact of $2.27 billion, Texas industry grow more than 128% from 2005 to 2015 says TWGGA. My intuition is that it will have even greater growth in the next 10 years. All of this leads us to the conversation in the attached article…"Natural Wines."
We all know the movement for healthier choices is long under way. There are many options on the market for natural or organic foods. The growth of organic or natural foods and supplements is off the charts. So, why not wines? Many wine enthusiasts discuss their allergies to some of the make up of the wine. Does "natural wine" make a difference? This writer isn't sure yet, but just like the wine industry in Texas, my intuition tells me there will be a ton of growth in this market!
---
Wines and Natural Wines in Texas